BLOG MENU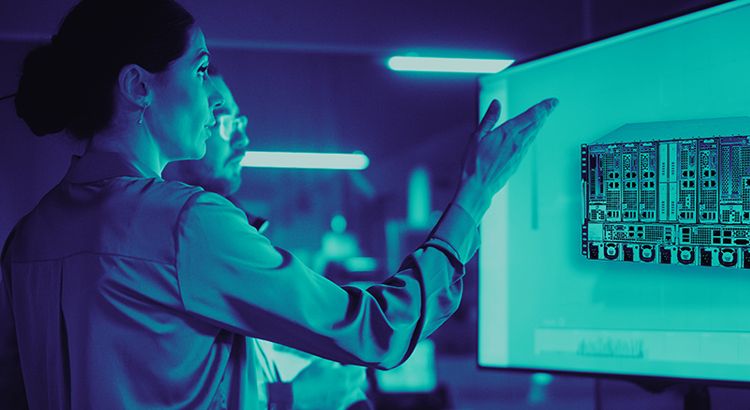 MBSE and the digital transformation of Mercury's engineering ecosystem
From the electronification of platforms to the use of artificial intelligence to cloud-connected command and control, there is a digital shift occurring in the defense industry. To get ahead of this evolving environment and continue its trajectory as an industry leader in innovation, Mercury Systems is undergoing a digital transformation of its engineering ecosystem. Here, we'll discuss a major pillar of that transformation — model-based systems engineering (MBSE) — and explore why it's fast becoming a development requirement for Department of Defense (DOD) communication, vehicle and weapon systems programs.
The role of MBSE in Mercury's digital transformation
The plan behind the digital transformation of Mercury's engineering ecosystem is based on four pillars, each of which uses state-of-the-art design methodology and underlying technologies to overcome engineering inefficiencies:
Cloud-based computing that unleashes seemingly unlimited computing power for rapid system deployment and scalability
Agile/DevSecOps software development processes that use real-time continuous feedback loops and insights to deliver secure applications with speed and quality
Digital threads that provide an authoritative and integrated set of engineering relationships throughout the product lifecycle
MBSE that provides efficient solutions for developing complex modern systems, accelerating the development timeline and ensuring solutions work upon release
Among the four, MBSE holds a special place of importance for not only Mercury, but also the defense industry as a whole. But what is MBSE and why is it becoming a DOD requirement? First, it's not what you might be picturing, such as the 3D modeling of a product, which is now a long-used and familiar engineering tool. Instead, MBSE is essentially a new way of accomplishing systems engineering processes, one that replaces traditional methods that occur earlier in the development lifecycle with methods, tools and languages that will reap benefits throughout the entire system lifecycle—bringing engineering into the digital age.
For example, system and subsystem requirements for defense products have traditionally been delivered via text-based files such as Microsoft Word and Excel documents. Systems engineers painstakingly check against these files to ensure their designs meet the required technical specifications, and when changes in the design occur, to find which associated specs must be changed or met. This is an imperfect method at best and presents a higher risk for human error.
MBSE digitizes this information at the beginning of the development process using a more precise system descriptive language called SysML. The requirements can then be traced throughout the rest of the system so we can see everything it affects. When a requirement change is needed, the engineers can immediately see the impact of that change anywhere in that system.
For example, to change the design of a display from non-touchscreen to touchscreen, a systems engineer might traditionally have to check one or more Excel spreadsheets and maybe thousands of lines and cells to see how other requirements such as brightness and fingerprint resistance are affected. A systems engineer using MBSE, however, has easy access to that data at their fingertips with just a few reports cutting the analysis time to a fraction of what it previously would take.
The efficient access to relevant information gained by using MBSE is about much more than being able to quickly check engineering requirements. Having an accurate MBSE database also helps eliminate the risk and human error that can come with this manual and time-consuming confirmation of requirements. It enables quality checks in the design, flagging errors upon input rather than the later verification step, to prevent defects when a build actually begins. The result: complex products that are developed faster and work upon release.
Ready to partner on MBSE with industry and government
As part of its digital transformation, Mercury Systems has been helping lead the industry in preparing for the use of MBSE: installation of advanced MBSE software; the strategic hiring of MBSE experts; and Cohorts of systems engineers who have already completed or are undergoing MBSE training with more added every quarter. All of this planning has positioned the company where it is today: already working with industry and DOD as a trusted MBSE partner, and ready for the future when MBSE becomes the norm for industry systems engineering tasks.
Click here to learn more about how digital transformation with MBSE is the key to rapid innovation.