BLOG MENU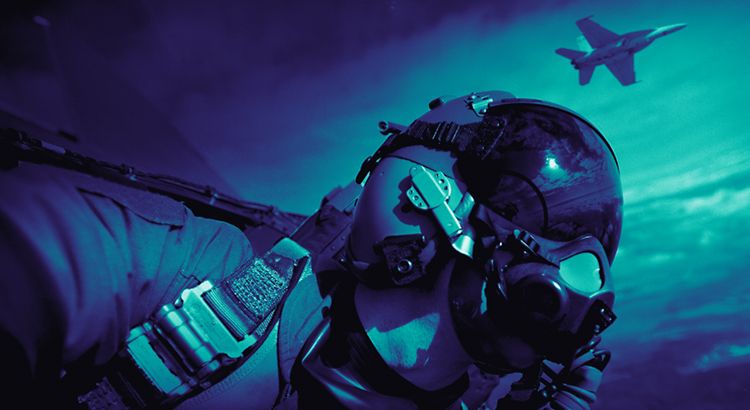 Mercury CGO Christine Harbison on Defense One Radio
Mercury Systems
July 6, 2023
In June, the Mercury team attended the Paris Air Show, meeting with customers, government officials, and end users. Our Chief Growth Officer, Christine Harbison, spoke with Defense One Radio about the capabilities Mercury is bringing to the international aerospace and defense community and the challenges they're turning to us to solve. A lightly edited transcript of the conversation is below.
Hello and welcome, I'm Juliet Van Wagenen, editor of branded content for GovExec's Studio 2G, and I'm sitting down today with Christine Harbison, Chief Growth Officer of Mercury Systems, a technology company that delivers processing power for the most demanding aerospace and defense missions. Welcome, Christine.
Thank you Juliet. It's wonderful to be here with you.
First off, why don't you tell us a bit more about what Mercury specializes in.
Mercury plays a unique role at the intersection of tech and defense, bringing the most advanced commercial processing technologies to the aerospace and defense missions that keep us safe. For 40 years, we've provided components and subsystems for more than 300 domestic and international defense programs, such as F-35, Patriot, Eurofighter, and Airbus MRTT.
Our full suite of technologies and capabilities, what we call the Mercury Processing Platform, are the foundation for mission-critical solutions, whether at chip scale or system scale. This encompasses everything from rugged memory and storage devices, to advanced processor boards and displays, to state-of-the-art mission computers and electronic warfare development systems.
Historically many of the technologies Mercury developed have supported U.S. military capabilities. What about the international defense community?
Though the majority of our business is domestic, we have delivered systems deployed across 35 countries.
Our UK facility provides the most powerful sensor processing sub-systems in the industry to customers who demand the very highest performance solutions in radar and electronic warfare applications. Our Swiss and Spanish facilities develop world-leading, mission computing solutions, certifiable to the highest safety standards, with a particular focus on small form factors to meet the critical SWAP needs of our customers.
The current geopolitical environment requires that we forge stronger partnerships with our international allies, and part of that is rapidly supplying them with advanced capabilities that support joint operations and provide technological advantage on the battlefield. So Mercury is working closely with the U.S. and allied governments, and our customers and end users, to be a trusted partner for the international community.
I understand you spent a lot of time with customers last week at the Paris Air Show. What challenges are they turning to Mercury to solve?
We're seeing an increased interest from customers in breaking vendor lock that often times is very difficult. Reducing risk and improving affordability across the entire program lifecycle is critical to our customers, and Mercury can help do that in a number of ways. We specialize in software-enabled, open and modular hardware and plug-and-play solutions that enable rapid scaling, futureproofing, and ease of maintenance.​
Customers are also extremely focused on physical and cyber security, and Mercury has the industry's most advanced embedded systems security engineering and cyber resiliency capabilities. As an industry certified and accredited supplier with onshore design and manufacturing facilities, security and safety are built in, not bolted on.
Lastly, our international customers require solutions that are customized for their specific program requirements, and Mercury has the in-region expertise to do that.
Well, that's all the time we have for today. Christine, thank you so much for joining me.
Listen to the complete interview.