BLOG MENU

Veterans @MRCY: Dennis Vied
Mercury Systems
November 27, 2018
Dennis Vied, Lieutenant (retired), a native of Wyatt, Missouri, began his service in the US Navy after graduating from the United States Naval Academy in 1960. Reporting to the USS Coral Sea (CVA-43) aircraft carrier, he served as an Assistant Navigator and Radar Navigation Officer with collateral duties as Officer of the Deck and CIC (Combat Information Center) watch standing.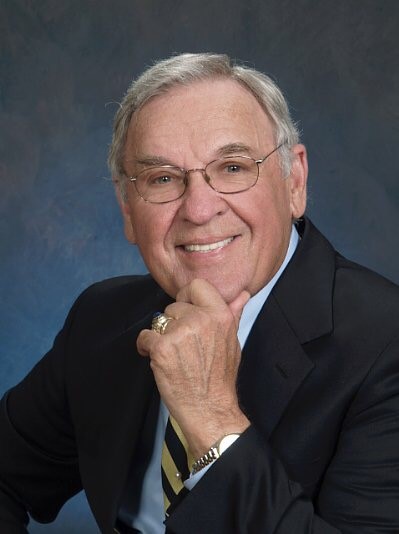 After two years in the Coral Sea, he attended Terrier Guided Missile School and reported aboard the USS England (DLG-22) as a Guided Missile Officer and part of the nucleus crew of the ship under construction. The ship was commissioned on Pearl Harbor Day, December 7, 1963, and LTJG. Vied was honored to be a Plank Owner, served as the ship's first Officer of the Deck, and wrote and signed the ship's first log entry.
In 1964, after four years of service, Lt. Vied accepted a commission in the Naval Reserve and left active duty to pursue a career in commercial aviation. With over 28 years at Trans World Airlines (TWA), Captain Vied qualified in the Lockheed 1011, Boeing 727, 757, and 767, and retired in 1998. He then joined Themis Computer (acquired by Mercury Systems) in 2010 as a Technical Editor.
Service Highlights
Completing two WestPAC cruises on the Coral Sea
Being part of a nucleus crew, commissioning a new warship and putting her into service
Interesting Moments
On the first cruise, arriving off the coast of Japan in dense fog, launching airplanes on the port side while taking on fuel from an oiler on the starboard side. I thought I had arrived in hell and wondered what I had gotten myself into.
The Coral Sea lost an elevator during the first cruise. When it descended to the hangar deck, it just kept going, losing the aircraft on the elevator and the crewman who was in it.
During night operations, an aircraft hit the deck edge on approach, broke in half, skidded down the deck, and killed two sailors who had the misfortune of being in the port catwalk at the time.
Reflections and Remembrance
"I remember the people with whom I served with great fondness. We forged bonds which may never be broken. I felt I could trust every one of them with my life, which became more than a saying; a fact of everyday life. I will never forget."