BLOG MENU

Veterans @MRCY: Edward Conant
Mercury Systems
November 7, 2018
Edward Conant, Colonel (retired), Operational Fighter and Test Pilot, served in the US Air Force for 26 years after graduating from the US Air Force Academy in 1988. He began his career flying the F-15C Eagle at Eglin Air Force Base in Florida. He's pictured here in the cockpit of "his" F-15 (although the American taxpayer still owned the jet!).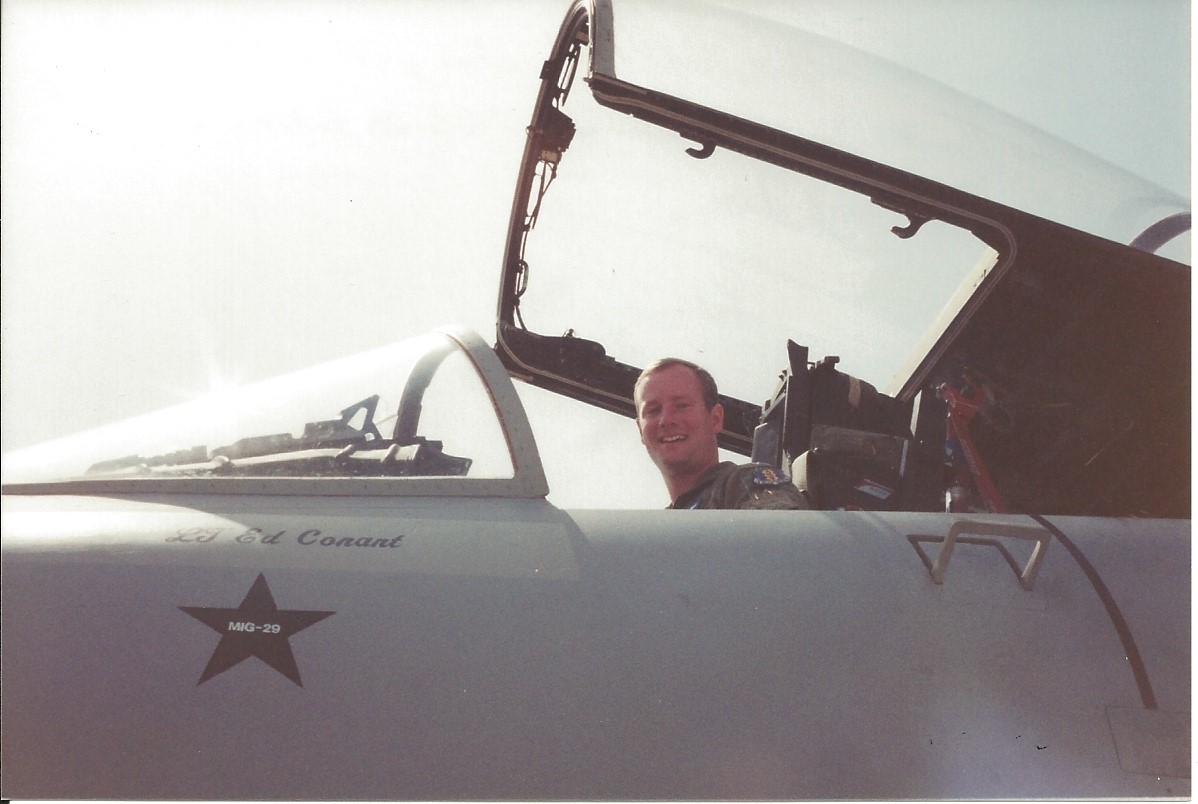 Following two tours flying the F-15 operationally, Edward attended Air Force Test Pilot School at Edwards Air Force Base in California. After graduation, once again the Air Force sent him to the sunny coast of Florida to perform flight tests in the F-15. After 9/11, he led numerous quick reaction flight tests to get new weapons out to the field in support of the War on Terror.
During his career, Edward served in flying leadership positions ranging from Flight Commander to Squadron Operations Officer to Vice Wing Commander. He also held a number of staff positions, including serving on the F-35 program and on the Air Force staff working with the Pentagon and Congress on the F-22 and F-35 programs.
Service Highlights
Two combat tours flying over Iraq in 1993 and 1997
Operational tours flying the F-15C Eagle and F-15E Strike Eagle
Graduated from Air Force Test Pilot School in 1998
Vice Wing Commander of a Test Wing
Flew over 2,500 hours in a variety of aircraft, including the F-15 and F-16
Reflection and Remembrance
"I am one of those lucky people who got to live their childhood dreams. As a kid, I would look to the sky at military aircraft and think becoming a pilot is what I want to do when I grow up. My father was a World War II veteran and he imparted a strong sense of patriotism and respect for the military, so it just made sense for me to pursue my dreams in the Air Force. I never imagined when entering the Air Force Academy in 1984 that I would get to travel the world and fly the most amazing airplanes while serving my country."