BLOG MENU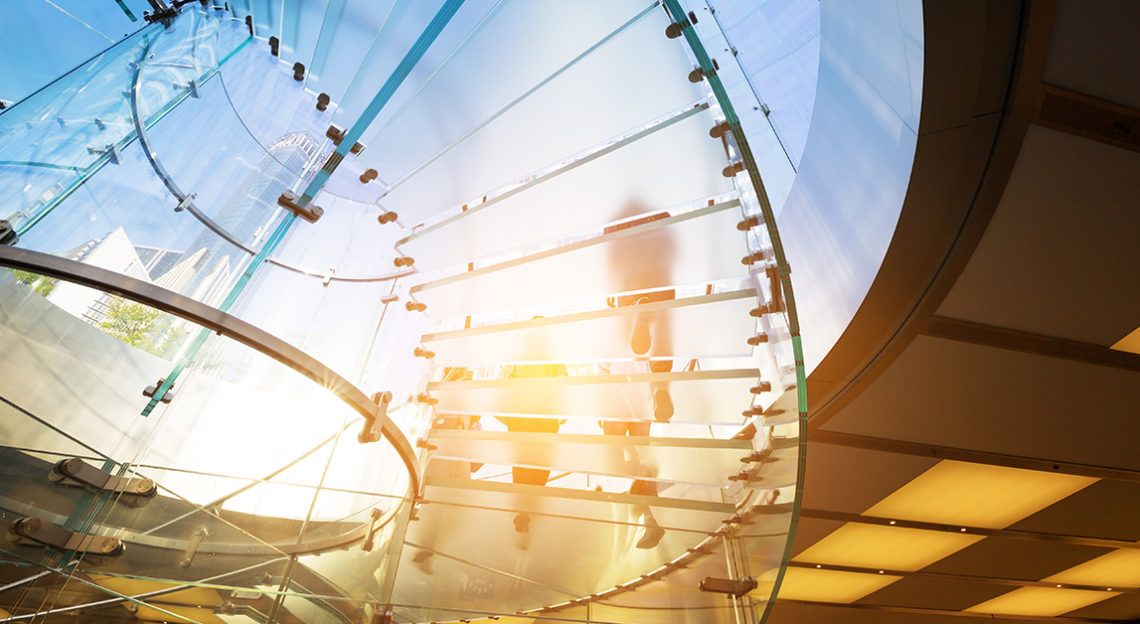 Why Patience, Empathy and Kindness Are Important Attributes of Great Leadership
Mercury Systems
September 30, 2020
The recent Glassdoor announcement honoring Mercury CEO Mark Aslett as the nation's "#1 Rated CEO During COVID-19" shines a spotlight on what constitutes a great business leader. According to research conducted by Glassdoor, one of the world's largest job and recruiting sites, Mark received high praise from our team members for his effective leadership, communication and compassion since the onset of the COVID-19 pandemic.
From his 95% approval rating, it was overwhelmingly clear that the leadership at Mercury made us feel taken care of and protected when we were at our most vulnerable. How was Mark able to obtain such high marks from his team and ultimately earn the coveted top spot? What were the distinctions that set his leadership apart from other business leaders?
Aside from business competency and technical skill, Mark showed something more—emotional intelligence, which experts say is one of the most important attributes of a great leader. According to a blog published by the Harvard Business Review, emotional intelligence, also known as EQ, sets great leaders apart from the rest.
Over the years, hiring talent has transformed from merely finding applicants who possess the needed skills, experience, educational qualifications and credentials to hiring skilled communicators and perceptive employees who can empathize with the needs of their colleagues and customers. These dynamic interpersonal skills are far more attractive to hiring managers than IQ and technical skills alone, as supported by Research by EQ provider TalentSmart, which states that emotional intelligence is the strongest predictor of performance.
Moreover, 71 percent of employers surveyed by CareerBuilder said they value EQ over IQ during the hiring process, reporting that individuals who possess high emotional intelligence are more likely to stay calm under pressure, resolve conflict effectively and respond to coworkers with empathy.
Experts agree that the true test of a great leader usually comes during difficult times. This year in particular, CEOs have had to make some difficult decisions given the impact of COVID-19. From the beginning of the pandemic, Mark has led with his heart, showing empathy and reassuring us that we were his top priority. And, as any good leader does, Mark was also mindful of our business performance, successfully guiding Mercury to a record quarter.
Throughout the entire process, Mark and the leadership team were transparent in their communications. It was made clear to us that Mercury's chief priority was the health, safety and livelihood of each employee. In her blog, Stephanie Georges, Mercury's chief marketing officer, explains the importance of clear communications during a crisis and how it paves the way for cultivating trust between a company's leadership team and its employees.
In addition, our leadership team embraced bold plans to pivot and adapt in a way that many companies were unable to do, a willingness that became the genesis of innovative programs implemented by Mercury for our team during the crisis. These included a $1 million Employee COVID-19 Relief Fund, numerous mental and emotional health resources, and industry-leading protection measures, as discussed by Emma Woodthorpe, Mercury's senior vice president and chief human resources officer, in the company's first-ever vodcast.
So, while some may consider this just another award, it has special meaning because it comes from the people of Mercury. The Glassdoor award underscores the shared strength and resilience of our Mercury family. Our collective commitment to upholding Mercury's Culture and Values, coupled with the passion and caring of Mark and the entire leadership body, earned us a true team win.
Many companies say they have a winning culture and values. But by leading with patience, empathy and kindness and bringing to life our company's Purpose—Innovation That Matters® by and for People Who Matter—Mercury has proven it's true.
Our promise to help make the world a safer, more secure place starts with our employees and we invite you visit our career page and consider joining a team who is empathetic, results oriented and innovative.
You can also read more about our CEO's Glassdoor honor that has captured the attention of several media outlets including Forbes.