BLOG MENU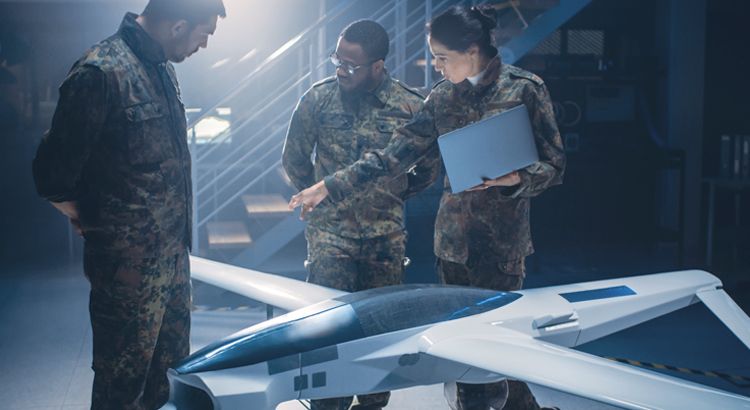 Innovating past the need for compromise for your embedded computing
Shaun McQuaid and Michele Dow
July 9, 2021
What do you think of when you hear the word 'compromise'? Possibly an agreement made between children where one begrudgingly agrees to take out the trash for a week if the other mows the lawn. Or, perhaps you think of more broadly impactful compromises: an HR director negotiating health benefits for an organization, or a politician negotiating a treaty with lasting effects in multiple countries. Whatever notion it brings to mind, compromise entails concession – you give, in order to get. And it's usually something you'd rather not do or give up. But if a proposed compromise will lead to a less than desirable outcome, a scrappy player will apply innovation to avoid it.
Prevailing thinking is that a truly rugged, embedded computing solution cannot provide both advanced physical security AND high performance without compromising one or the other. That's not a very desirable choice for those whose mission success depends not only on receiving insights quickly, but also securely. Time for a scrappy innovator to step in.
For over 10 years, Mercury has uniquely delivered true server-class processing capability on 6U OpenVPX modules that operate at the tactical edge. The HDS line of processors uses the same CPUs, memory and I/O interfaces as the servers that power the backend data centers behind Amazon Web Services, the Microsoft Azure cloud or any other compute cloud. The difference is, Mercury's HDS processing line is optimized for size, weight, power and cooling and can be confidently deployed into the most rugged environments. A great example is our flagship HDS6605 OpenVPX processing engine.
At the same time, Mercury has also invested in system security engineering (SSE) expertise to bring the latest state-of-the-art security technologies from the lab to the field, allowing customers to meet their critical security requirements while ensuring their IP and algorithms are protected from adversarial threats. You can look to the RES Trust XR6 family of secure servers, as a great example of this BuiltSECURE™ technology at work.
And now, by combining high-performance processing capability with the state-of-the-art BuiltSECURE security infrastructure, we have created a line of truly innovative OpenVPX blades. Meet our new pioneering product innovations – the HDS6705 and LDS6708.
HDS6705 blade servers, with built-in SSE protections, are powered by artificial intelligence (AI)-enabling Second Generation Intel® Xeon® Scalable processors and feature advanced ruggedization and high-speed switch fabric interconnect technologies to bring secure multifunction processing capability to applications operating in contested environments. For applications needing the same built-in security protections in a more balanced performance-per-watt configuration, we offer the EnsembleSeries LDS6708 single board computer powered by modern Intel® Xeon® E processors. Incorporating powerful Intel CPUs and Mercury's fourth-generation BuiltSECURE infrastructure, these high-performance, OpenVPX processing modules ensure critical mission data is secure, even if the platform is jeopardized.
Compromise averted.
The next time you are presented with a performance or security choice, choose to not compromise, choose Mercury.