BLOG MENU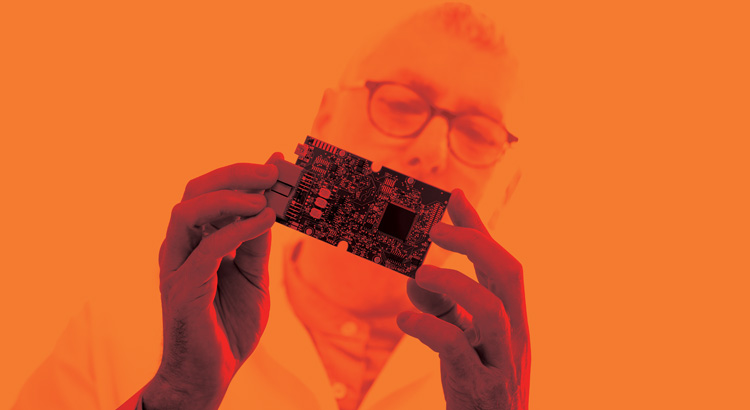 Keeping an Eye on Quality through COVID-19
Matthew Grosshans, Senior Director, Mission Assurance
May 5, 2020
As the nation addresses vulnerabilities during the COVID-19 crisis, defense readiness must be maintained. Threats still exist. And the products we make at Mercury Systems are a critical part of our nation's defense readiness. As we saw in the early days of COVID-19, companies like Facebook, Disney, Netflix, Amazon, Apple, and YouTube reduced streaming video quality in order to lighten the load on the internet in Europe. However, for companies like Mercury, a reduction in quality is never an option. We assure our customers and partners of our commitment to delivering the highest quality, which has always defined us.
The Quality Engineering group at Mercury always seeks to turn ideas into results for our customers, delivering trusted, secure mission-critical technologies as part of our commitment to Innovation That Matters®. Just as discussed in a previous blog called "Finding New Supply Chain Muscles in a COVID-19 World," Quality Engineering has also innovated different solutions to meet the challenges presented by COVID-19. By sharing our ideas, we hope to spark solutions for others whose manufacturing does not allow for a reduction in quality.
Assuring the health of employees and customers with remote transparency
Mercury Systems maintains a position as a trusted partner who operates transparently with customers, and has demonstrated this by being open to visits to review or audit our processes and business systems. Social distancing has interjected challenges to this during the COVID-19 crisis. How do we continue to demonstrate transparency while minimizing visits to protect the health of our workforce and our customers?
One solution we have offered our customers is remote audits that eliminate the need to physically enter a facility and interact with the workforce. We provide process documents from our Quality Management System (QMS) and present evidence of compliance remotely through Skype. Our customers and certifying groups have embraced this solution, as it allows them to meet their supplier surveillance requirements, while also meeting warfighter needs. For example, one customer has partnered with us by conducting the entire remote workmanship (J-STD-001) and electrostatic countermeasures (ESD protection) protection audit off-site.
Delivering commitments with virtual customer source inspections
It's not just processes that customers need to assess, it's our final products as well. Many contracts require an on-site product audit known as a source inspection, which Mercury Quality Engineering has innovated to meet our delivery and quality commitments during the COVID-19 crisis.
First, working with our Supplier Quality and Mission Assurance groups, Quality Engineering has identified which items can have the source inspection requirements waived – typically those involving a long history between Mercury and the customer or those that do not have an external source inspection requirement. Second, for those items the customer cannot waive the source inspection, we have established methods to perform virtual product audits. This requires us to provide an abundance of process and test evidence as well as pictures of critical items on the product to be inspected. It is currently estimated that eight audits will be performed remotely over the next 12 weeks. Lastly, where there is no other solution, we have created an isolated area for the customer to review material without entering the shop floor.
A new category of waste for now and after COVID-19
One of the roles of Quality Engineering at Mercury is to provide tools to eliminate waste. In lean manufacturing, waste manifests itself in transportation, inventory, motion, waiting, overproduction, over-processing and defects (TIMWOOD). We now treat "unnecessary contact" as a new type of waste. This is especially true during this crisis, but also applies to what we are calling the "next normal" after COVID-19. Transportation waste is traditionally mitigated by keeping concurrent workstations close together. However, with the need for social distancing, we are investigating new solutions, with one being the minimization and frequency of transportation – not the distance. Even after COVID-19, mitigating unnecessary contact will reduce financial and operational risk by helping keep our workforce strong and healthy.
Through our dedication to Innovation That Matters™, Mercury continues to make every effort to protect the health and livelihood of our employees, ensure business continuity, and meet customer commitments.
Keep Safe!