BLOG MENU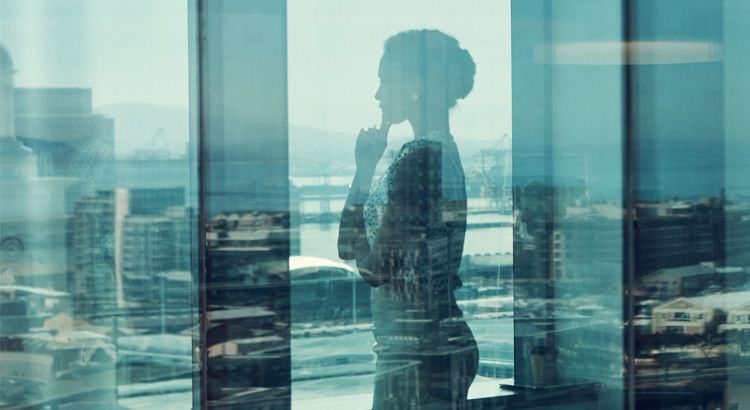 The Role of HR in a Time of Crisis. It's All About Trust
Emma Woodthorpe, CHRO Mercury Systems
March 23, 2020
Over the past few years, the Mercury HR team has been focusing on building strong relationships between us and leadership, employees and external business resources. It may be an odd thing to think about, but the COVID-19 pandemic has now shown us the importance of that focus. In a time of stress and the unknown, those relationships are helping us be a critical part of what is going on in these unprecedented times. It has allowed us to make innovative decisions quickly with input from multiple sources, to get information out to our employees faster than ever, and to be there for them as they deal with the unknown by providing reassurance that the company will take care of them. Given the massive and rapid changes to workplace culture, we now find ourselves with a need to further commit to a trust-based workplace culture: Business and management trust employees working from home to be productive; HR trusts our external providers of work-from-home (WFH) technology to deliver; employees trust HR to keep them informed, protected, and engaged. #OneMecury thrives on trust.
The coronavirus has imposed a WFH culture on myriad businesses in many countries. But this has allowed HR professionals to lean in – to put our education and training into practice by providing information, protection, and engagement to our employees who look to us…who trust us.
There are several things we are doing at Mercury specific to recent COVID-19 developments that nurture our new, trust-based workplace culture.
Working from Home – Protected, Engaged, and Connected
Nearly everyone is doing this now. Placing the care and protection of employees as priority one was an early signal to them that trust is foundational; that we are committed both to protecting them and to treating them as the professionals they are.
However, there are several intricacies that we incorporated with our WFH program to better reinforce our commitment to living up to the trust placed in us. So, yes, we employed the tools we have been investing in over the years, although on a much larger scale than perhaps originally planned, to help our people work ably and comfortably from home. However, it seems we are now understanding their value in new ways.
For years, Mercury has used Skype—the communications app that provides video chat and voice calls between computers, tablets, mobile devices—and Basecamp—a project management tool that helps create efficiencies—among other tech tools. And our teams have continued their use during our current mandatory WFH policy, but what is emerging is a new value beyond business applications. We're seeing these business tools put to use to remain virtually connected, helping combat a feeling of social isolation since we are no longer collocated. Our managers are hosting daily video check-ins with teams – seeing their faces, sharing their days, sharing their struggles. And now we are seeing the rise of virtual happy hours hosted by management/leadership, with families and friends welcome to attend. Project management platforms are becoming spaces for casual chats, places to post pictures of WFH setups, inspiring stories of service, and tools to share cartoons or memes related to the challenges of working from home while your whole family is hunkered down with you. By supplying our employees with tools like these, we are earning the trust they have placed in us to help them still feel engaged in a moment of crisis. Using connection for connection.
Economic Well-Being – Offering Another Level of Protection
Our continued support also means addressing and helping remove undue burdens that are outside of our employees' control – especially those that are financial in nature – caused by the change in landscape due to COVID-19. Navigating this uncharted territory has particular challenges. Perhaps our employees are juggling responsibilities with limited or no childcare, taking on home-schooling duties they never anticipated, dealing with the stress of a partner who finds themselves temporarily unemployed, or suddenly having more family members at home to care for. With this comes unexpected financial strains. At Mercury, we have established the Mercury Employee COVID-19 Relief Fund, an employee reserve initially capitalized at $1 million, to support those in most need. This includes an immediate relief payment for hourly employees who are not able to work from home. It also includes discretionary funds to be allocated to those hourly employees struggling with severe financial challenges brought about by COVID-19. While there may be more to do in the coming days and weeks, our hope is that this financial relief fund will help mitigate impacts of the virus on our most valuable stakeholders – our employees. We also updated our PTO policy to include an additional 80 hours of sick leave for those with Coronavirus-related circumstances. We didn't want our employees to lose well-deserved vacation time or burn through regular sick time because of this unexpected crisis. We want them to trust we always have their overall well-being in mind – financial or physical – and rest assured they can count on it as we move forward.
Communication
How else can we live up to the trust our employees have in us to keep them informed in times like these other than to communicate – early and often. As our HR policies rapidly evolve to keep up with changes necessitated by this pandemic, our employees will understandably feel uncertain and look to us for ongoing and clear communication of policies. At Mercury, we placed an easily recognizable link to COVID-19 resources and documents on our company intranet, accessible with just a click. This includes the following:
FAQs that are regularly updated, with update alerts emailed companywide
Social distancing guidelines
News articles
A link to the Centers for Disease Control and Prevention (CDC)
Company documents

CEO messages/videos
How to submit time-off requests due to COVID
In addition, we employ Everbridge, an application that automates and accelerates our operational response to critical events in order to keep people safe and business running. During public safety threats or critical business events, this mass alert system enables us to quickly and reliably aggregate and assess threat data, locate people at risk, identify responders able to assist, automate the delivery of pre-defined, secure communications to a variety of employee devices, and track progress on executing our response plans.
I believe we are at a crossroad with COVID-19. As HR professionals, we should use our experience with COVID-19 as an opportunity to lean in to developing and nurturing a trust-based workplace culture, inventing new and different ways to convey this to our employees. At Mercury, we believe the opportunities presented us by the challenges of this new landscape will only reinforce the values of our culture and the purpose to which we are all committed: Innovation That Matters.