FPGA Digital Processing
Mercury Systems' EnsembleSeries™ FPGA-based digital processing modules provide the flexibility for advanced system needs. These OpenVPX ™ compliant solutions include FMC sites to support custom mezzanine cards and industry-leading firmware. To support operation in rugged environments, we integrate high-performance packaging and cooling technology.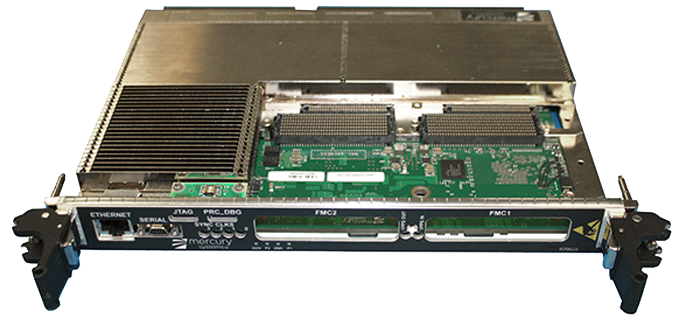 ---
Contact Us
Have a question or custom design requirement? Contact us to speak with our team of experts standing by.
Email Us
Downloads
Learn how our RF, mixed-signal, and packaging teams work together to develop the SpectrumSeries™ Multiband Platform, an extremely compact architecture for next-generation smart bullets.
Download Now