On-orbit data storage, commercially available
Preserve up to 440 GB of data in radioactive environments
The RH3440 is the world's first commercially available, high-density solid-state data recorder (SSDR) in a compact 3U form factor. Precision-engineered and purpose-built to withstand harsh, radiation-intense environments, including space. The RH3440 answers industry needs for reliable, SWaP-optimized storage solutions and offers long-term data integrity with proprietary defect mitigation and the most powerful error correction code (ECC) available.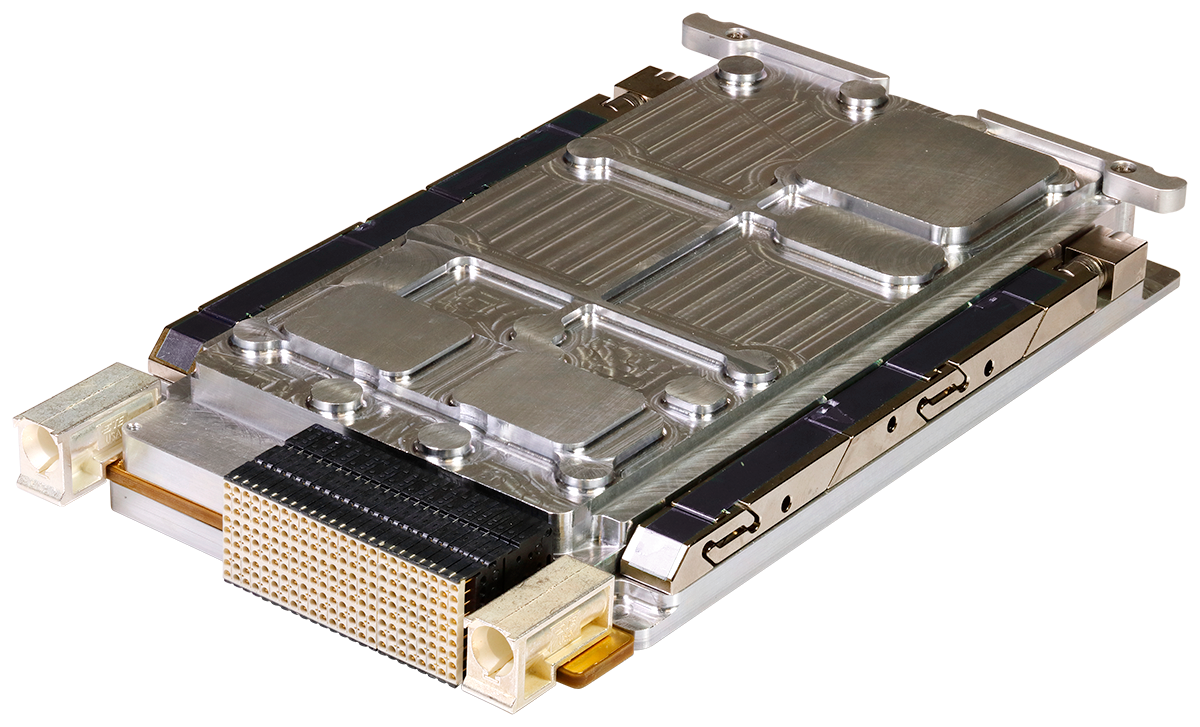 Features
440 GB large geometry, industrial-grade SLC NAND flash memory
All components radiation tolerant by design (except NAND) at > 100 krad
Proprietary horizontal Reed-Solomon algorithm for error correction
Designed for fault tolerance with multiple failed NAND flash devices
VPX compatible, VITA 48.2 compliant, P2 unpopulated
NAND screened to NASA EEE-INST-002
Ruggedized construction and assembly
Specifications
SRIO interface running at 3.125 Gbit/s
4-lane writes 1160 MB/s, reads 1040 MB/s
1-lane writes 250 MB/s, reads 225 MB/s
Radiation Tolerance
Total ionizing dose (TID) > 100 krad (all components except NAND)
SLC NAND TID > 25 krad
RTG-4-Based NAND Processor and Controller
Configuration upsets immunity to LET > 103 MeV.cm2/mg
Single-event latch-up (SEL) immunity to LET > 103 MeV.cm²/mg
Registers SEU rate < 10–12 errors/bit-day (GEO solar min)
Registers SEU rate < 10–12 errors/bit-day (GEO solar min)
Single-event transient (SET) upset rate < 10–8 errors/bit-day (GEO solar min)
TID > 100 krad
Applications
LEO satellites
Nuclear industry
Medical industry
High-altitude aircraft
Airborne weapons
Mission-critical ground computing subsystems
Missile launch vehicles
Scientific missions
CASE STUDY
Mercury Supplies Solid-State Data Recorders For NASA'S JPL Emit Science Mission
READ THE CASE STUDY
PRESS RELEASE
Mercury's solid-state data recorders headed to International Space Station
VISIT THE NEWSROOM
OPTIONAL. RELATED PRODUCTS
Thank you! We have received your message and will be in touch with you shortly.