BLOG MENU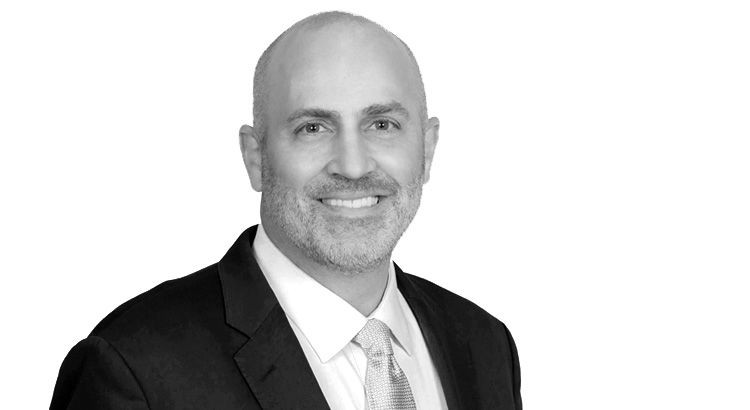 The future of Microelectronics at Mercury
Mercury Systems
March 14, 2022
A Q&A with Roger Wells, president of Microelectronics
Roger, you're new to Mercury. Why here? Why now?
We certainly have a very exciting future ahead of us, and I can't think of a better place to be right now than Mercury. As an engineer, it's extremely rewarding to be at a company that is pushing the boundaries of technology to solve really complex operational problems. I've worked my entire career in high tech and in aerospace and defense, so being here at Mercury, which is at the intersection of those two markets, is both unique and tremendously exciting. It's equally, if not more, important to know that our solutions make a difference and are working to keep our service men and women safe as the go into harm's way.
What are some of your early takeaways as you have gotten to know the company and its vision?
Mercury has grown tremendously over the last several years and is at a pivotal point in its evolution. We're remarkably well-positioned to capitalize on the opportunities that our unique position at the intersection of high tech and defense provides. We have products and technologies that are competitive in the market, a solid position with incumbency on key defense programs and a great relationship with our customers. While industry-wide challenges certainly exist—including inflationary pressure, supply chain and a dynamic labor environment—I'm convinced our opportunities well outweigh the short-term disruptions that we see in the market. We have the strategy, we have the technology and we have the team to fully realize our potential.
Where do you see Mercury focusing its microelectronics division in the months and years ahead?
From a microelectronics perspective, it's about creating a scalable organization that's capable of being highly innovative while realizing long-term, sustainable growth. We're building out our growth capability, we're making thoughtful and disciplined investment decisions, and we're developing our teams to ensure we've got the right talent in place to fully realize our potential. We will focus on improving our operational environment so we are capable of fully meeting our commitments and exceeding the expectations of our customers. Equally important is continuing to build and foster a culture that is collaborative and results oriented while valuing diversity, inclusion and engagement.
You recently visited some of the microelectronic sites. Can you please share some of your observations?
Absolutely. I'm happy to. First and foremost, fantastic teams and a wonderful set of individuals all contributing to make Mercury the outstanding company it is. We've invested over $15 million in the last several years to ensure that we've got a world-class infrastructure—the right level of automation, the capabilities and tools in-house to be both efficient and productive, and the processes and talent to make it happen. Not only does this investment help us overcome market challenges, but it's also allowing us to meet the commitments we have made to our customers. Our investments in these areas are a real competitive discriminator for us as we continue to be first to market with high-quality, innovative products at volume. Many of our competitors in the market haven't invested in the same way and haven't focused on improving operational infrastructure to scale their business.
What do you think are the largest opportunities for growth in microelectronics?
I think they fall into a couple categories. As we look towards aligning ourselves with national priorities, the modernization of our defense systems is paramount. Mercury is the leading provider of advanced microelectronic capabilities that will drive next-generation multi-domain systems, including radar, electronic warfare, communications, space and effector-based systems. All these capabilities are vital to getting ahead of global national security challenges. Also of strategic importance is the need to have an independent and trusted source of domestically produced microelectronics…that's Mercury.
We will also look to capitalize on the investments we've made in our advanced packaging capabilities, specifically the 2.5D work. When we think about where the market is going—high density, low-SWaP, heterogenous microelectronic system packages that offer differentiated capabilities—I'm confident that we are positioned to be the leader in this space for defense solutions.
We're going to work towards leveraging our position in these areas. We have a tremendous set of capabilities, not only within microelectronics, but also within the processing division, that can come together to create a unique set of solutions-oriented capabilities that we are well-positioned to deploy into rapidly expanding, well-funded programs and a growing market.
***
We're hiring globally! Learn more about a career with Mercury.