BLOG MENU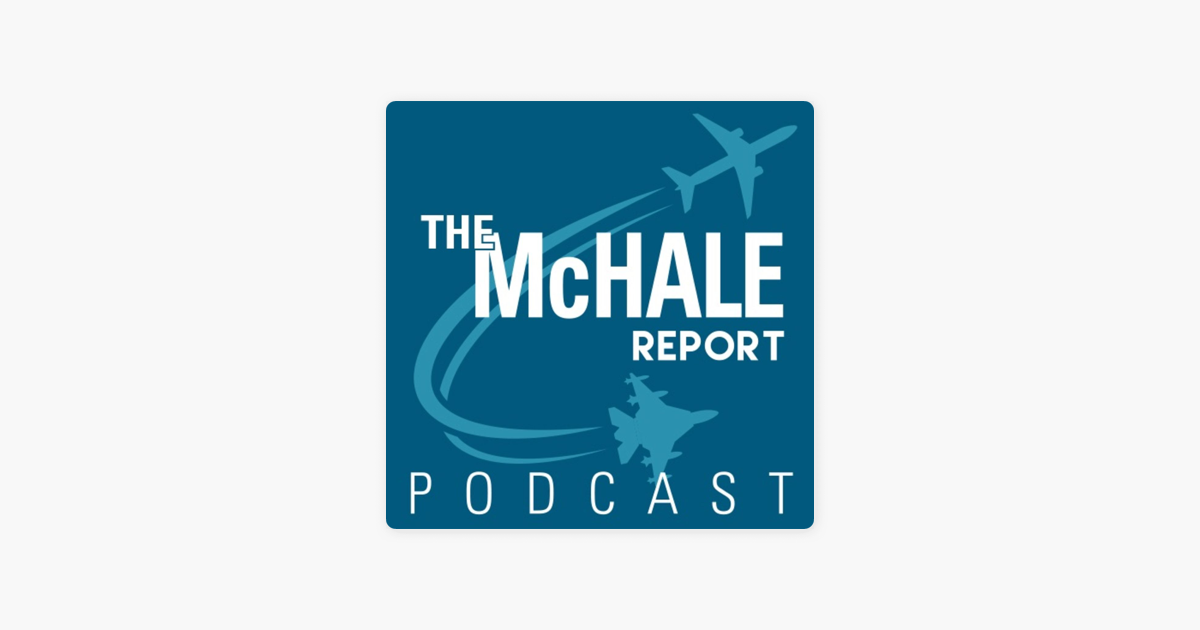 Podcast: The Defense Industry Response to the COVID-19 Pandemic
Mark Aslett, Chief Executive Officer
April 14, 2020
I was recently invited by John McHale, editorial director of Military Embedded Systems, to join him on his podcast, The McHale Report, and discuss some aspects of the defense industry's response to the COVID-19 pandemic. As John points out, although defense-related businesses are deemed essential and allowed to operate during the COVID-19 pandemic, this doesn't mean that our employees and supply chain are not feeling the impact of this global crisis. I wanted to highlight some standout moments for me from the conversation as we talked about what we are seeing and dealing with, how we're doing it, and what we are seeing coming down the road.
Supply Chain. COVID has brought the supply chain to the forefront. And as our VP of supply chain, Ash Hall, wrote in his recent blog, "Supply chain is having to flex muscles we haven't had to use in the past to mitigate the extreme risks this pandemic places on our business. And we're not alone." However, one of the topics I discussed with John was how supply chain disruption went from international at the outset to domestic in nature. As we saw a lack of certain companies granted "essential" status and different specific manufacturing locations being affected (such as Boeing in Puget Sound), the domestic supply chain became of more direct concern. In addition, we witnessed many in our industry ultimately pivoting to managing and leveraging our supply chain strength to focus on helping manufacturing companies assist with Defense Production Act-related scaling (creating medical devices, PPE).
Small Businesses in the Industry. I spoke with John about the progress around the DoD's and major Primes' support of small businesses within the defense industry. There is definitely a realization that for smaller businesses and small suppliers it comes down to cash flow, and we're seeing performance payments with net-zero, net-eight and other terms favorable to these companies. I also reflected on lessons learned from the massive impact on the industrial base due to sequestration, and how our industry became more supportive more quickly during COVID as a result of that experience.
Mergers and Acquisitions. While COVID has impacted M&A at a base level related to general social distancing guidelines, because deals are so often dependent on face-to-face interactions, it has also slowed the process to a deafening quiet. We find ourselves in a turbulent economic market, which makes it extremely difficult to determine the value of an asset and to secure financing challenges.
Communications. Our engagement with all stakeholders has had to ramp up in order to achieve what we consider communications success. We are communicating far more frequently and remaining very engaged with our shareholders, industry associations and our customers. We also had to pause as we saw a slowdown in communications from our customers as they adjusted to new work-from-home situations and updated their workflow processes as a result, allowing our customers time for their own communications modifications. Equally as important is the attention we paid to internal communications happening at the "speed of relevance." We had to implement a new rapid dissemination of information and decision making, and get alignment throughout the organization.
The Future for Employees. After moving to a virtual environment and finding ourselves in a prolonged socially distanced calendar, our upcoming challenge as leaders is to figure out how we get our people into a routine and way of working that is more sustainable in nature. In addition, we need to consider how we can continue our efforts to support employees and their families as they endure and eventually enter a recovery period from economic hardships due to COVID.