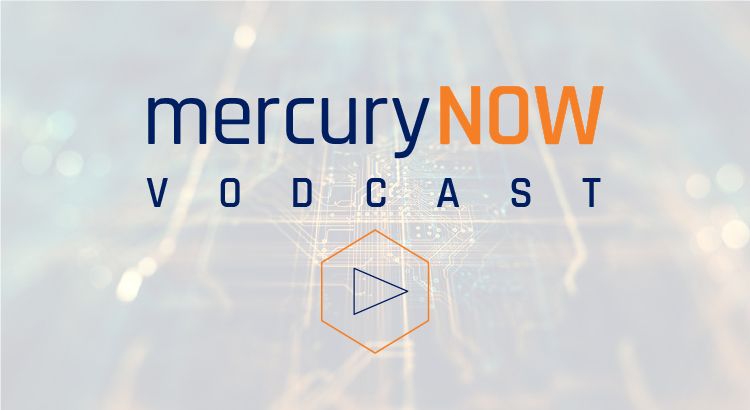 Get to know the new 8257A SOSA aligned development system, debuted live at the 59th Annual AOC International Symposium. This single-slot 3U VPX development chassis features SMA connectors and two NPO connectors for two 100 GigE optical interfaces on the front panel, and connectors for the 10 GigE, the 40 GigE, and the 1 GigE signals both in copper and in optical on the rear panel.
Vodcast Highlights
What is SOSA?
SOSA is now a new DOD initiative that's intended to make insertion of new technology very easy in defense applications. It's intended to reduce costs for the military and to extend the life cycle of equipment.
What other SOSA aligned cards does Mercury support?
Two from the RFSOC family – the Model 5550 and the 5553 – and two from the Vertex UltraScale+ family – the Model numbers 5585 and 5586. Plus the new Model 5560 that has a versatile HBM FPGA processor.
Learn More:
Model 8257A SOSA aligned development system
Model 5553 SOSA aligned 8-channel A/D & D/A 3U VPX board
Model 5560 Versal HBM ACAP coprocessor