BLOG MENU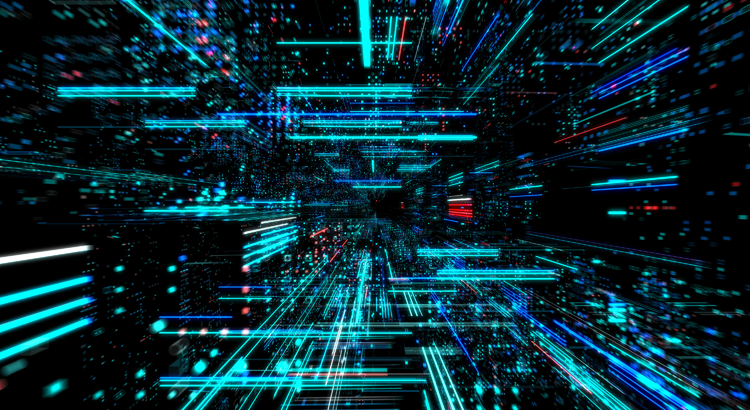 Why Is Mercury Receiving So Many Awards for HPEEC?
John Bratton
October 27, 2020
In September, Mercury received six Innovator awards from Military and Aerospace Electronics including two for high-performance embedded edge computing (HPEEC) building blocks: the EnsembleSeriesTM SFM6126 wideband PCIe OpenVPX® switch and SCM6010 OpenVPX bulk storage module. In 2019, we received an additional two awards for other HPEEC products. Why is HPEEC (pronounced H-PEEK) receiving so many accolades? Let's dig into it.
High-Performance Computing (HPC)
High-performance computing (HPC), or supercomputing, is the bedrock of the modern composable data center where big AI is at work driving everything from connected smartphones and speakers to backroom automation, and running the most sophisticated factories and distribution systems. Data centers process information from everywhere and increasingly from sensors at the edge where the data is being created. Think of edge sensors as those embedded in your connected devices, autonomous vehicles, automated warehouses, traffic cameras and even smart farms and hospitals.
But what if, as in the case of many aerospace and defense applications, the processing power of the data center is required, but it's not available?
Data center access may be denied through jamming or subject to other physical or environmental connectivity limitations. Stealthy missions necessitate radio silence and, by extension, data-link isolation. The data center may not be sufficiently available through bandwidth limitations or the information generated may be rendered useless by latency introduced through connecting to distant data centers. This is especially significant for autonomous platforms and many defense applications that need to react in real time.
High-Performance Embedded Computing (HPEC)
A proven approach to embedding HPC into edge applications is to deploy data center servers that are more rugged and shallower for deployment in "larger" platforms like widebody aircraft, ships and mobile command posts. Some of these, including our rugged enterprise servers, may be even more suitable for deployment with features like built-in security for greater mission assurance. This affordable approach delivers true HPC capability outside of the data center. But, when extreme ruggedness, size, weight and power (SWaP) performance is required, a different approach is necessary.
Rugged, modular and proven in all manners of on-platform computing, OpenVPX has become the de facto embedded aerospace and defense compute architecture. Often referred to as high-performance embedded computing (or HPEC, pronounced H-PEC), OpenVPX is an excellent approach that solves most embedded computing challenges – but not all of them.
Designers and builders of OpenVPX processing systems use processors designed for mobile devices, which are already somewhat rugged and relatively easy to cool. These devices are connected to other compute elements like storage and coprocessing engines via switch fabrics. Think of this as a "laptop" approach to system building – lots of laptops connected with Ethernet as one might setup a home computer network. This very capable approach to system building delivers the ruggedness and SWaP performance required but doesn't deliver full data center capability.
To add the functionality required for smarter, more autonomous missions, aerospace and defense system designers are demanding uncompromised cloud capability that they can take with them on their platforms. In addition, to add the holistic situational awareness and platform survivability needed for modern missions, these designers are asking for the data center to be tailored to their purposes by augmenting it with the following.
The right packaging
Addresses SWaP performance – where size, weight and power efficiency really matter.
Delivers dependable performance regardless of environmental conditions.
Adds extreme environmental protection for deployment anywhere.
Sustainability
Long service life and continued technological advantages.
Assurance of long-term technology roadmaps so technology remains relevant.
System integrity
Built-in security to protect systems wherever they go.
Assurance of trusted designs, components, systems and software.
Scalability and interoperability
Compatibility with other systems.
Commonality across architectures and system-level scalability for maximum technology reuse and rapid deployment.
To embed data center capability into the nose cone of a fighter jet, as an example, requires having robust solutions to all these challenges, not just some of them.