RF/IF Processing and Direct Conversion
Mercury Systems' EnsembleSeries™ RF/IF processing and direct conversion solutions enable the real-time digitization and processing of complex signals. We integrate the most advanced ADC, DAC and FPGA technology in 3U and 6U OpenVPX™ modules to create a product portfolio to support applications such as electronic warfare, spectrum monitoring and digital beam-forming.
These products incorporate a modular design approach that enables rapid customization to specific program needs. By placing the digitization elements on mezzanine cards the number of channels and data rate can quickly be modified.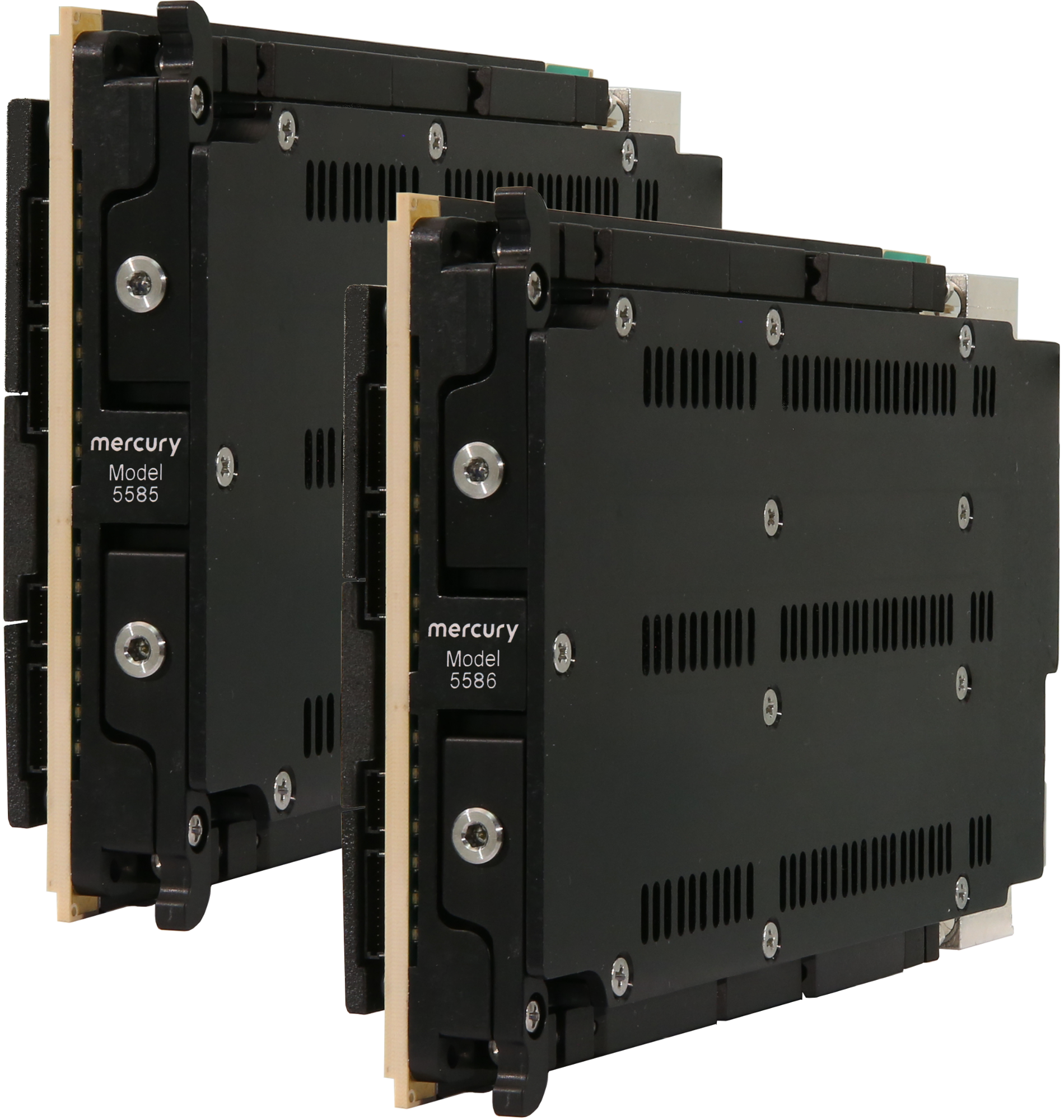 FEATURED PRODUCT
Model 5585 and Model 5586 3U OpenVPX FPGA Boards
HBM board solutions optimized for SWaP